CU Financial Management (CUFM)

At CU Financial Management, your future is our priority. We help you make simple and effective decisions so you can navigate this complex world with ease. Through our comprehensive wealth planning services, data-driven strategies, and personalized support, we aim to deliver the best financial solutions to suit your needs. Our team provides a full range of investment, tax, estate, and financial services to enhance your wealth in all aspects. Our seasoned counsellors have experience delivering strategic solutions for a wide array of clients, from high net worth individuals to mid-size institutions. Our professional team is well-equipped to tailor our strategies to all your specific needs.
For years, our dedicated team has been providing investment counsel, portfolio management and wealth planning services to to individuals and institutions in our community. Our staff will work with you to fully understand your goals, investment objectives, risk tolerance, investment time horizon, major life changes and tax considerations, among several other factors. Once we conduct a thorough review of your profile, we will craft a customized and comprehensive wealth management strategy that is perfect for you. Wealth should be simple, and we want to help you keep it that way. Together, we can redefine your future.
Some of the services offered are:

Financial Planning

Good financial advice is valuable. When your advisor does their best work, your money could grow up to 3.9 times more each year.
Asset Allocation Analysis
Personal or Business Budget
Savings Strategies
Investment & Retirement Planning
It's important to plan for your future today, this includes implementing a solid savings plan and managing your assets.

Retirement Needs Analysis
Retirement Plan Design
Group Retirement Planning Services
Savings Planning
Contribution Limits Planning
Wealth Protection Planning


You work hard for your money, so it's important to keep it protected. We build custom solutions to protect you and the wealth you've generated.

Income Protection
Life Insurance
Permanent Disability Insurance
Business Insurance
Estate & Legacy Planning


Our advisors work with you to develop a comprehensive plan that reflects your wishes, protecting your assets and your loved ones.
Estate Planning & Gifting Strategies
General Estate Tax Planning
General Trust Planning
Trust Beneficiary Designations
Visit Credit Union Financial Management here to find out more info.
Contact Information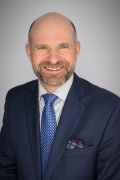 Craig Gunn (CFP)
Financial Planner
CU Financial Management
(902) 895-3687
(902) 499-8876
craig.gunn@cufm.ca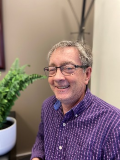 Scott Kay

Mutal Funds & Investment Specialist
CU Financial Management
(902) 895-3687
(902) 895-9423
scott.kay@cufm.ca
Credit Union Financial Management. is a member company under Aviso Wealth Inc., offering financial planning, life insurance and investments to members of credit unions and their communities. Credential is a registered mark owned by Aviso Wealth Inc.