Investing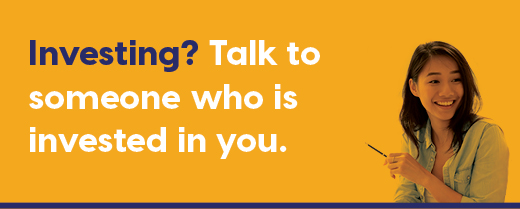 Investing? Talk to someone who is invested in you. At Community Credit Union of Cumberland Colchester Limited, we offer a comprehensive range of investment products and services to suit your needs and the financial expertise to help achieve your savings goals. From saving for your golden years to saving for a rainy day, having a plan for your money is key. Whether you're just beginning to save, or you are approaching retirement, we can help.
Financial Planning - financial services and solutions designed specifically for your lifestyle and life stage.
Term Deposits - provides a secure, worry-free investment for long term funds.
RRSPs - with careful long-term planning you can accumulate enough savings to enjoy retirement.
RRIFs - living well during your retirement means managing your retirement income wisely.
RESPs - prepare for your children's pursuit of a higher education.
Mutual Funds - Mutual Funds* combine the benefits of diversification and professional management with being affordable to the average investor.
If you have questions about mutual fund investments, let our Community Weath Strategies' specialists help you.
**Mutual funds are offered through Community Weath Strategies. Online brokerage services are offered through Qtrade Investor, a division of Credential Qtrade Securities Inc.

Click here to view our rates.

Looking to set up a term deposit? In as little as 5-10 minutes, you can apply for a term deposit through our digital channel without stepping foot in the branch.
Not sure how to get started or need expert, honest advice? Our financial experts are here to help.